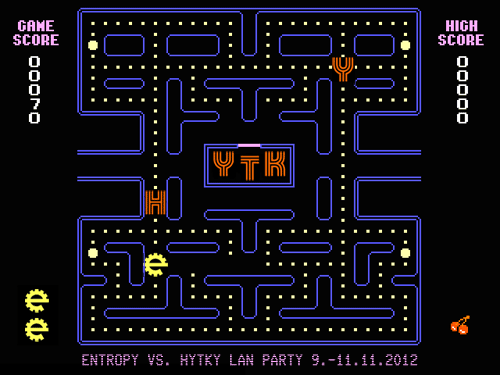 Released: 11.10.2012, 19:00
LAN party: Entropy vs. HYTKY ~
9 - 11.11.2012
It's time to see who's who between Entropy and our sister organization HYTKY. Our LAN party takes place at Aate on the weekend of 9.-11.11. You can come on Friday around 16 to Aate and we hope that you leave some time in Sunday evening
If you don't feel like nerding it out on a computer, you are welcome to bring your board games or just hang out otherwise.
Register in Doodle if you are coming and also mention if you need an Ethernet plug for your computer. If you are bringing board games, add a comment to the Doodle poll.
Questions? Send us some mail or ask on IRC.