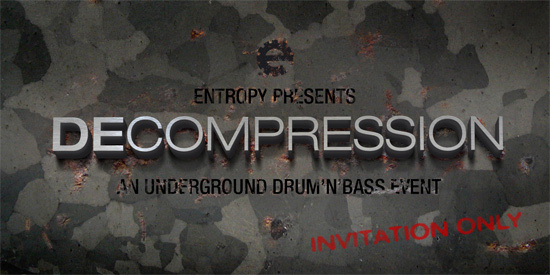 Saturday 3.12.2005 @ UG, Helsinki | 21.00-> | 8 € | Invitation only!
Entropy returns for the fall with a blasting drum'n'bass event!
One stage, one hell of a party. DJ's for the night:
RAIDEN [Offkey Recordings, UK]
RESOUND [Warm Communications]
GENKI [Exogenic Breaks]
VTECH vs. HOOKAH
NUANCE
The invitations are out now, check with your local dealer!
Raiden | www.offkeymp3.com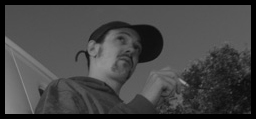 Raiden, aka Jarman, has a background in music that combines tonal
savagery with intricate grooves. His first public outing in the world of dnb
music was getting DJ slots at open-minded techno nights in the UK. He
found he loved the timbres of techno but couldn't shake his passion for a
rolling break and conveyor belt bass lines. He resolved to meld the two
into a sound that growls like a crack-crazed pit-bull, which has a bite with
a grip that locks on and won't let go.
He debuted in 2002 and followed with an arsenal of tunes, switching from
amen smashers to more intense techno roll outs. Now a shining jewel in
dnb's crown, Raiden has in a short while brought his own unique flavour to
drum n bass and has received massive worldwide acclaim.
After studying at I.M.T. in London for a year, it led him to a work
placement program at Airtight Studios, where he met DJ Nu Balance and
DJ Friction, and began writing tunes for their label Transparent. The first of
these was the hugely successful 'Cenobyte EP', featuring the crushing
'Bulldoze', released at the end of 2002 and played by such luminaries as
Trace, Bad Company, Kemal, Keaton, Technical Itch, Mampi Swift, Friction
and Usual Suspects.
By mid 2002 Renegade Hardware approached Raiden and his debut
release 'Fallin' became a massive tune, being voted number 18 in the best
tune awards of 2002 by Muzik Magazine. Fallin was also featured on the
cover CD of November 2002 Mixmag which lead to wider exposure and
more media attention. This has resulted in Raiden being booked for Dj sets
as far a field as Austria, Belgium, Canada, Estonia, France, Germany,
Holland, Hungary, Israel, Italy, Japan, Latvia, Norway, Poland, Russia,
South Africa, Switzerland, and the USA. He has also played in many
critically acclaimed club nights in London such as Clash of the Titans and
Angermanagement's 'Therapy Sessions'. He is a resident at the legendary
Renegade Hardware nights, at the world renound End club in Central
London; this is where Raiden first discovered the love for twisted bass
lines and frantic beats.

Resound | www.resoundsound.com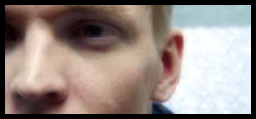 Known as Resound, Krii as well as one half of the Causes and Forces
production duo - Ilpo Kärkkäinen is an artist, producer and DJ hailing from
Tampere, Finland. Having been involved with music since very early age,
his ambition has led him from demolishing his mom's kettles with kitchen
hardware as a kid to establishing his sound in the forefront of electronic
music today.
It's been a long journey from dabbling with his first instruments back in
the 80's to having a hardcore punk band in the 90's and now doing the
rounds as an international DJ. Ever since he first started creating
electronic music back in 1995, Resound has been living, eating and
breathing it. Futuristic and moody soundscapes, deep bass, big echos and
sophisticated drumwork are characteristic to his style. Innovation and
versatility are key words as for Resound the only way to do it right is to
keep things interesting. That he feels is his obligation to both the listener
and to himself.
Besides doing his thing as an artist and DJ, Ilpo also runs his own
company specializing in music production and sound design. The busy man
he is, he's also had his hands dirty with the Tokyo Dawn Records label
ever since 1998.
With music released worldwide on labels like Breakbeat Science (USA),
Camino Blue (GER), Counter Intelligence (NL), Covert Operations (UK),
Klang Elektronik (GER), Leet Recordings (SWE), Merck Records (USA),
Moving Records (GER), Source Records (GER), Tokyo Dawn Records
(GER), Respect (RU) and Warm Communications (USA) as well as releases
in the pipeline for several others, Resound is set to make an unmistakable
mark on the global drum&bass and electronic music scene.