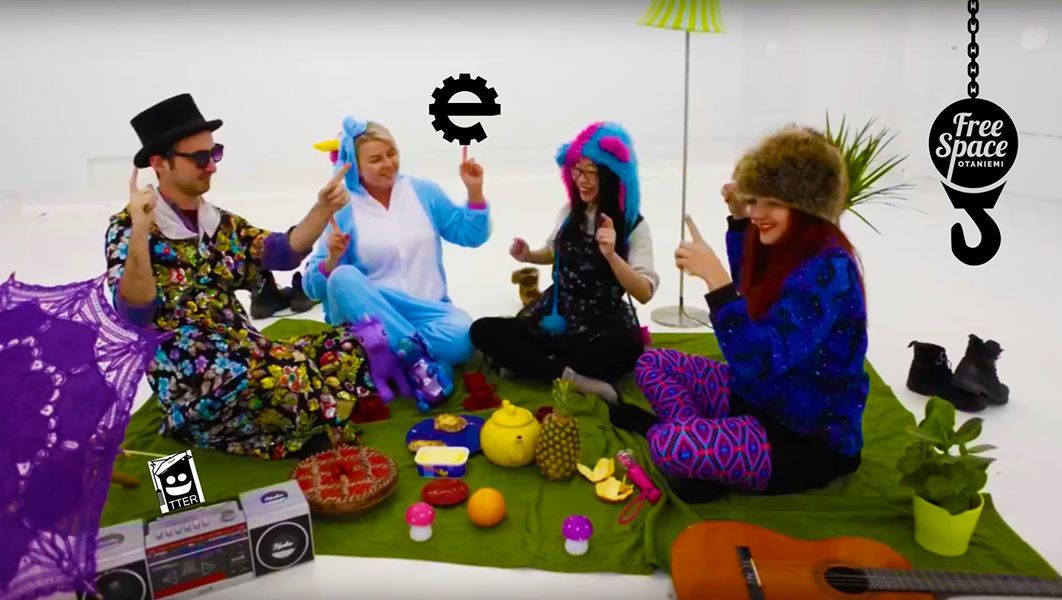 Julkaistu: 27.5.2017, 17:00
Karkelot ~
27.5.2017, 17:00
Tervetuloa Karkeloihin, hullunkuristen asioiden, ihmisten ja kummajaisten kohtaamispaikkaan!
Welcome to Karkelot – the Carneval that brings together people, art and communities in our shared wonderland at the Otaniemi Free Space!
The event celebrates the past two months for the space we have had as the lease runs out this weekend. And even more all the amazing people who have been involved in the process!
We hope that as many as possible can join the celebration and/or co-create program with us! Also costumes or any kind of crazy outfits welcomed! Theme of the party is "Alice in the wonderland".
We have an open call for art, performances, music and any kind of program you wish to organize. It can be big or small, done with a group or alone, doesn't matter, we want it all. If you haven't had yet the chance to make your thing happen in the space now is your chance!
——-
There is:
– SAUNA, PALJU (Hot tub), GRILL and TERRACE HEATING through the whole night!! Bring your own towel!
– OPEN BAR, so bring your leftover spirits to the table and let's make drinks out of them!
– KIOSK is open and we sell toasts, salad and soft drinks and small snacks. Take cash with you.
– WONDERLAND TEA TABLE/TENT. Take part to the crazy cupcake workshop to make sweets for the table, or bring candies, cakes or stuff to share!
——-
Daytime Program:
17-> Living Library workshop
17.30 Stand Up Comedy workshop
18.00 "Crazy cupcake workshop" for shared tea table
19.00 Bring your own video short film screening
20.20 Opening intention
20.30 Free Dance Workshop feat. DJ Chateau Negro
Ongoing:
– Create your own Wonderland character -mask workshop!
– "We are in space" -courses art installations!
– Outdoor "Wall painting" workshop
Bands/Live music:
Jarkko Lamminsalo (kantele)
LTLEIF (folk pop)
DJ's:
order 909 (House)
Constant Delight (House)
Noblespirit (Tekno)
Solari (Drum & Bass / Liquid Drum & Bass)
Yagura (Jungle / Drum & Bass)
Chillisalaatti
Eerror (Tekno / House)
dcom (Tekno)
Koju
Salone (Electro / Melbourne)
OuTou (tekno, house,chill techno)
Chateau Negro (Black House)
The event is FREE OF CHARGE!!
All changes in program are expected ;)
Karkelot is also a part of Art Week in Otaniemi Free Space:
https://www.facebook.com/events/289746631481847/
Cu in Karkelot!