Released: 22.3.2013, 22:00
Entropy on Tour: Turku ~
30.3.2013, 22:00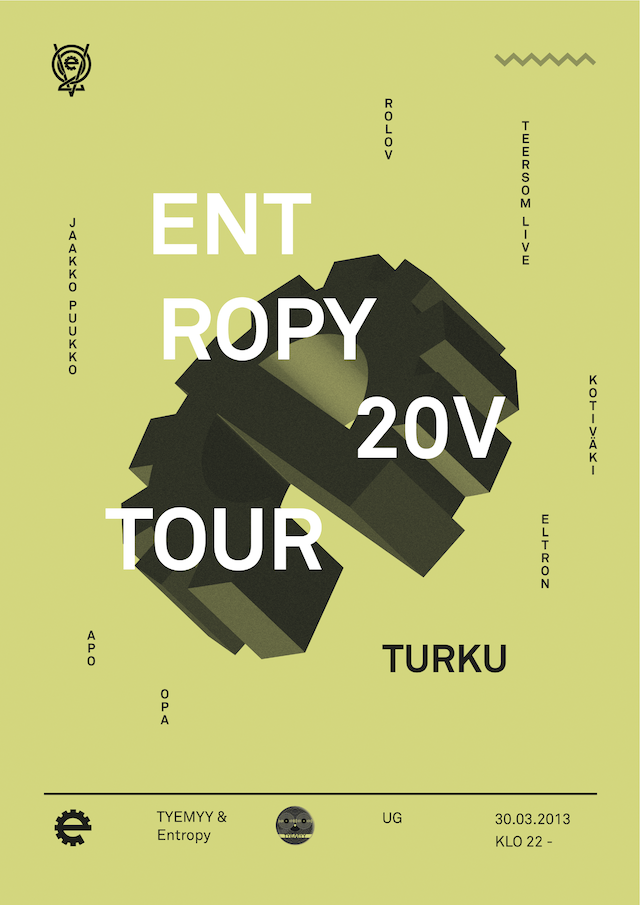 The E20V tour arrives to Turku on 30/3 (aciiiid!). This party is coordinated together with our sister organization TYEMYY in Turku underground.
Entertainment by:
* Teersom LIVE (Sähkö Recordings)
* Apo (Entropy)
* Eltron (Entropy)
* Jaakko Puukko (TYEMYY)
* Kotiväki (TYEMYY)
* Opa (Entropy)
* Rolov (TYEMYY)
Ask for coordinates from Entropy or TYEMYY!