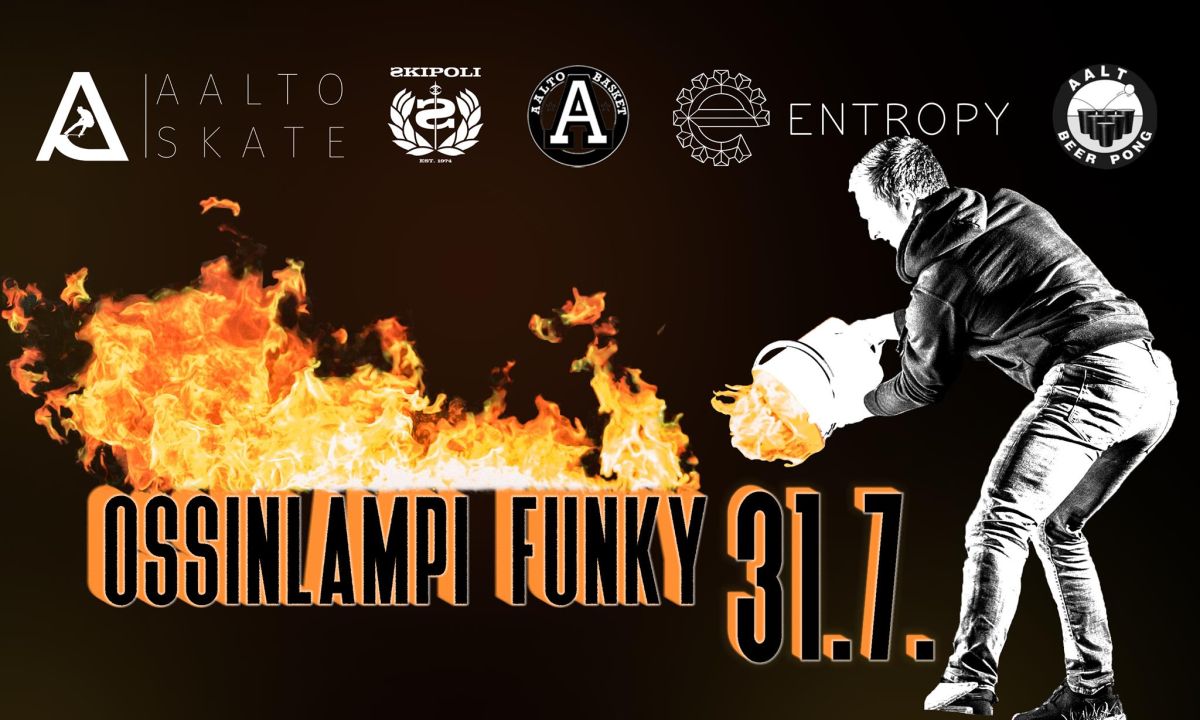 Released: 24.7.2021, 14:00 -- Updated: 30.7.2021, 02:04
Ossinlampi Funky ~
31.7.2021, 14:00
Come and enjoy the amazing Ossinlampi summer atmosphere on Saturday, July 31, 2021.
LINEUP
Open decks for the rest of the time. Bring your USB!
Organizers:
Entropy, Skipoli, Aalto Basket, Aalto Skate, Aalto Beerpong and many others!
The program includes e.g.
- Skateboarding competition
- Skimboard & slip n slide competition
- Exciting beer pong games
- DJ & open deck
- Getting to know Aalto associations
- Chilling and grilling
- Dance and music

Please note that the event can be canceled due to bad weather or bad corona situation. Don't come if you're feeling ill.
See also Facebook page of the event.