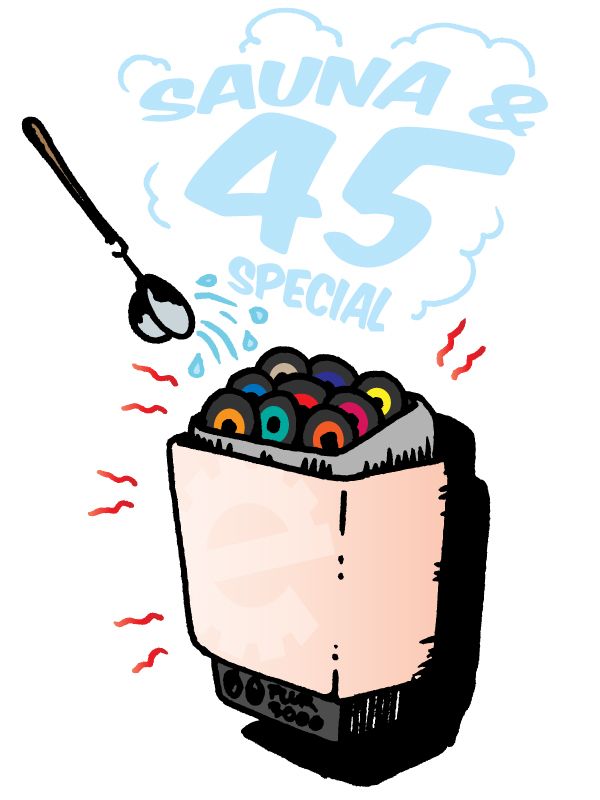 Released: 9.11.2012, 19:22
Club room 45 special and sauna night - 15.11.2012, 18:00
Warm up your body and soul on Thursday 15.11. at the rooftop sauna of Jämeräntaival 3 starting around 6 pm. There are no genre limits but size does matter as we'll play only 7″ singles. So don't forget to bring your towel and your best bunch of 45's, we want to hear anything and everything ever pressed onto 7″ vinyl!
No size restrictions in the sauna though! After 11 pm we'll continue downstairs to our club room.
See you on thursday!