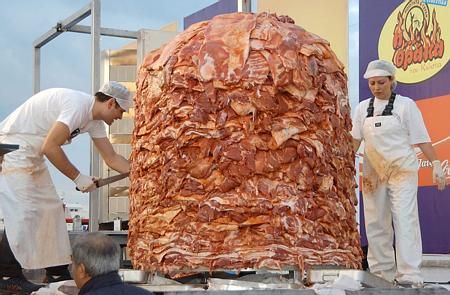 Released: 19.8.2013, 20:00
Kebab-KeKe ~
29.8.2013, 20:00
This thursday night is dedicated to döner kebab. Come and taste our self made pita bread with döner kebab. The menu includes choices for both carnivores and vegetarians..
If you wish to join us, please use the sign up form below to help us to estimate the quantity of ingredients needed.
Sign up form
We also have Open Decks, so pick up your best Middle Eastern records and surprise us.
The feast begins at 8 PM, come earlier if you want to join the cooking team.
Welcome!