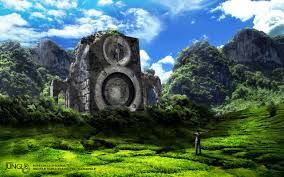 Released: 8.3.2013, 20:00
JungleKeke ~
14.3.2013, 20:00
Entropy invites you to our almost-weekly KeKe evening. This time drums are banging, snares clashing and bass growling. It's jungle time!
Decks are open for everyone whole night, as long as bass is massive and drum pattern suitable!
In addition, we are discussing about the decorations for coming spring and summer. If you are interested in creating or helping others to create decorations, come and join us with an open mind to brainstorm!
Time & Place: 14.3.2013 @ 20:00, Jämeräntaival 3A, Otaniemi